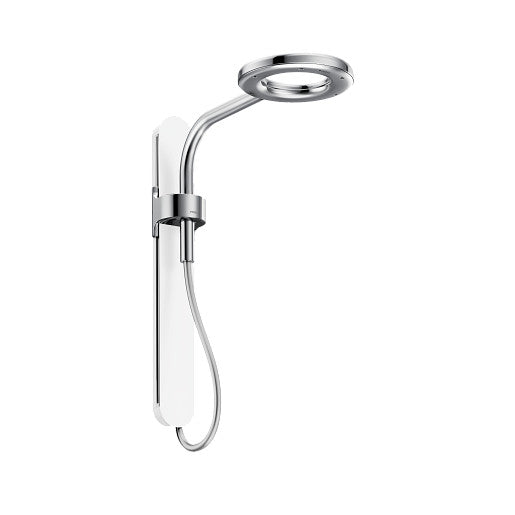 Packed with features to give you that spa-like sensation 
1. Advanced spray technology - Meticulously engineered for optimal warmth, rinsing and body coverage, Nebia by Moen offers a superior shower experience through atomization, the process of breaking up water into tiny droplets.
2. Powerful precision - Nebia's patented spray technology creates the sensation of more water, while actually using less. This means each water drop works harder to get you clean, refreshed and ready to take on the day.
3. Adjustable for all sizes - Nebia by Moen has more movement than traditional showers. Adjust to your height using the 17" vertical slide, or control the spray direction by tilting the showerhead, or swiveling the arm unit.