Archive
February 2021
January 2021
December 2020
NKBA 2020 Bathroom Trends
By Kimarie Hoyte | December 02, 2020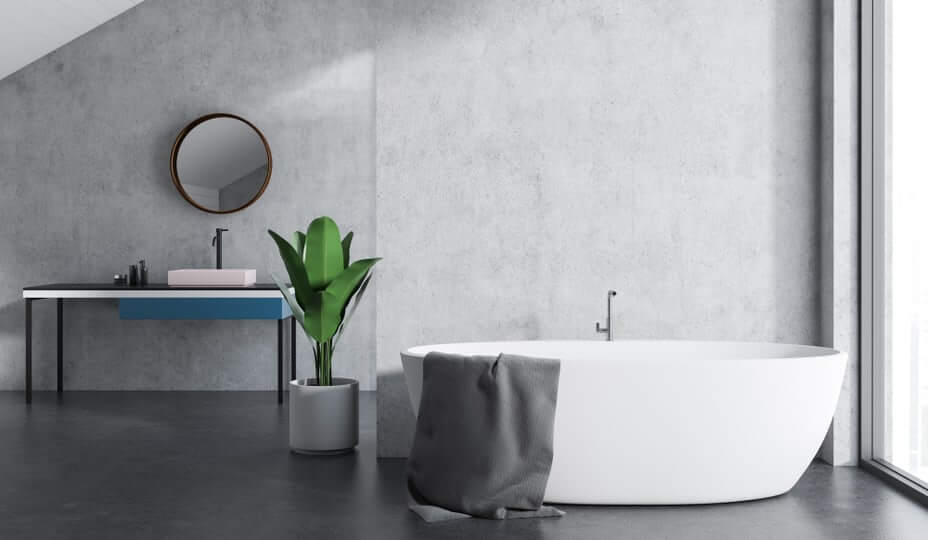 According to the NKBA, National Kitchen + Bath Association, "The latest trends in Primary bathroom design reveal larger layouts, clean, calming minimalist styles, a plethora of sensors and controls – and a few surprises along the way".
In an article written by Robert Isler, based on the findings of the NKBA's 2021 Design Trends Study, the newest trends in primary bathrooms could be summed up in one brief phrase, "Smart, natural and functional". Almost half of the respondents, who included designers, showroom professionals, architects, manufacturers and others, identified low-flow toilets as a smart feature for the next few years, with 44% mentioning smart bidet toilet seats and 23% apiece for wall-hung lavatories with pipe protection and adjustable-height toilets.
The study also revealed that the average primary bathroom spend over the past year was between $20,000 USD and $30,0000 USD, with two-thirds of the finished projects showing an increase in size over the previous layout. The most popular anticipated option for layout change, cited by 60% of pros, is to remove bathtubs to increase the size of the shower. This is followed by taking down walls and connecting to a closet or dressing area, at 40%. According to one respondent "Clients are requesting wet rooms and private toilet areas," while others said they get many requests for seating areas in the bathroom and for more lighting.
Three styles dominated this year, Contemporary at 57%, Transitional (53%), both favor natural light, mostly light colors and minimalist vanities and fixtures for a relaxed atmosphere. Organic/Natural design which is rapidly growing in popularity, follow closely at 47%. In continuing with the "clean, calming, minimalist" theme, whites and off-whites remained favorites. There was also and emerging use of warm color hues from soft pastels to serene blues and greys. Brighter hues were a much welcomed trend in 2020, injecting a sense of much needed cheerfulness into spaces. 
Did you ever think that "Smart" Bathrooms would ever be a thing? Technology plays an integral part in all our lives so it's no surprise that smart technology has made its way to being incorporated into bathroom design.  Technology offerings have become central in bathroom designs, incorporating various sensors and controls. For instance, smart temperature controls for floor & showers. Showering systems such as the U by Moen have transformed showering to create a more personalized showering experience. Bluetooth mirrors that allow you to jam out or wind down to your favorite tunes are becoming more and more popular. High-tech toilets are also increasing in popularity. Toilets saw developments like seat warmers, automatic lid openers, adjustable air dryers, built-in deodorizers and more. Water conservation technology, motion sensors for lighting, and leak detectors with mobile alerts weren't far behind.
Quartz was easily the most preferred vanity countertop material, with two-thirds having a preference for a lighter color. Wood or wood grain was the clear favorite for cabinet facing. Sink materials were led by vitreous china (55%) and porcelain/cast iron (50%), with an under-mount configuration favored by more than three-quarters of respondents. An overwhelming 84% continue to see traditional white as the top sink color for the next few years.
Many of the shower features likely to be most popular over the next few years had a theme of living/aging in place in mind. A "seat in shower" was chosen by an overwhelming 80% of respondents. Zero-clearance entry and grab bars, also had the older homeowner in mind. More universal features mentioned included hand-held shower heads and rain showerheads.
So if you're looking for some inspiration for your next bathroom remodel think about embracing some of these design trends of 2020.