Archive
February 2021
January 2021
December 2020
Urbane Bronze 2021 Sherwin Williams Colour of the Year
By Kimarie Hoyte | January 08, 2021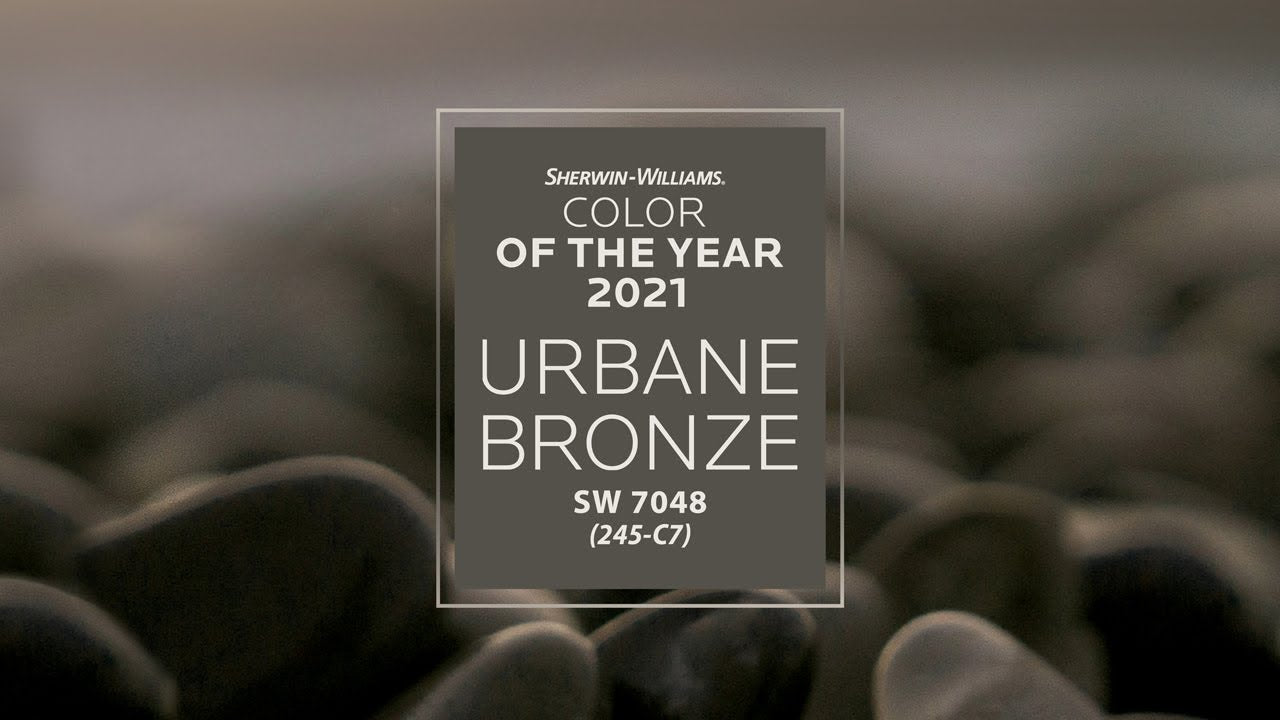 At the ending of every year Sherwin Williams announces their "Colour of The Year" for the year ahead. Most major paint companies develop a colour forecast to assist overwhelmed consumers by carefully crafting options that feels updated, fresh and cohesive. For 2021 Sherwin Williams have chosen Urbane Bronze SW 7048. This hue is described as a rich, bold neutral that is inspired by nature. Urbane Bronze is a gray paint color that has deep brown/bronze undertones in it, which gives off an almost black appearance when used on walls, depending on the room's light. This grounding shade of gray-brown is intended to reflect our current need for serenity and stability as our homes have now become the ultimate retreat from the world.

In the Inova showroom, we have committed to painting our design inspiration space in the Sherwin Williams Colour of the Year every year. 2020's Color was Naval, a twist on the classic navy blue which referenced the sea and the night sky. This versatile color can be used in general living spaces like kitchens, front doors, and bedrooms as well as nurseries.
Like the Naval, Urbane Bronze, has strong ties to nature but that is where the similarities end. Upon seeing the color swatch for Urbane Bronze for the first time, I'll be honest here, I was not impressed. My thoughts were "if this color of the year is a foreshadow of 2021 I'm not that optimistic of what lies ahead". But as the color went up on the wall my opinion slowly changed and I began to appreciate the complexity of it all. Whereas in the beginning I thought it was a "muddy brown", I later began to see the gray undertones that balance the earthy brown to create a dark, deeply comforting color that references burnished metal or timeworn stone. It's an intensely saturated color that makes a sophisticated statement when used on primary walls or as an accent color. 
Try it on all four walls in a bedroom or den to envelop the room in a cozy atmosphere. For a sleek, contemporary look, paint built-ins or kitchen cabinetry in Urbane Bronze, then finish the surrounding walls in a warm white to offset the darkness. The bold shade also works well in smaller doses, such as on your front door or an accent wall in the living room.
To bring out the color's organic feel, decorate with furniture made from natural materials, including wood, stone, and woven fabrics. For depth, choose accents that supply a variety of textures, such as worn leather, faux sheepskin, and aged metals. Seeing that Urbane Bronze is a neutral it plays nicely with other neutrals. Pair it with Nature inspired colours with blue and green tones for a calming effect or high contrast colours like yellow and orange (in small doses) for a bit of drama!
If you're looking for a bold color choice Urbane Bronze is the way to go. Not too black and not too brown, Urbane Bronze sits right in the middle with just the right amount of complexity to keep it interesting. If you are starting a renovation project in 2021 take a closer and see this color in action at our Inova Warrens showroom.